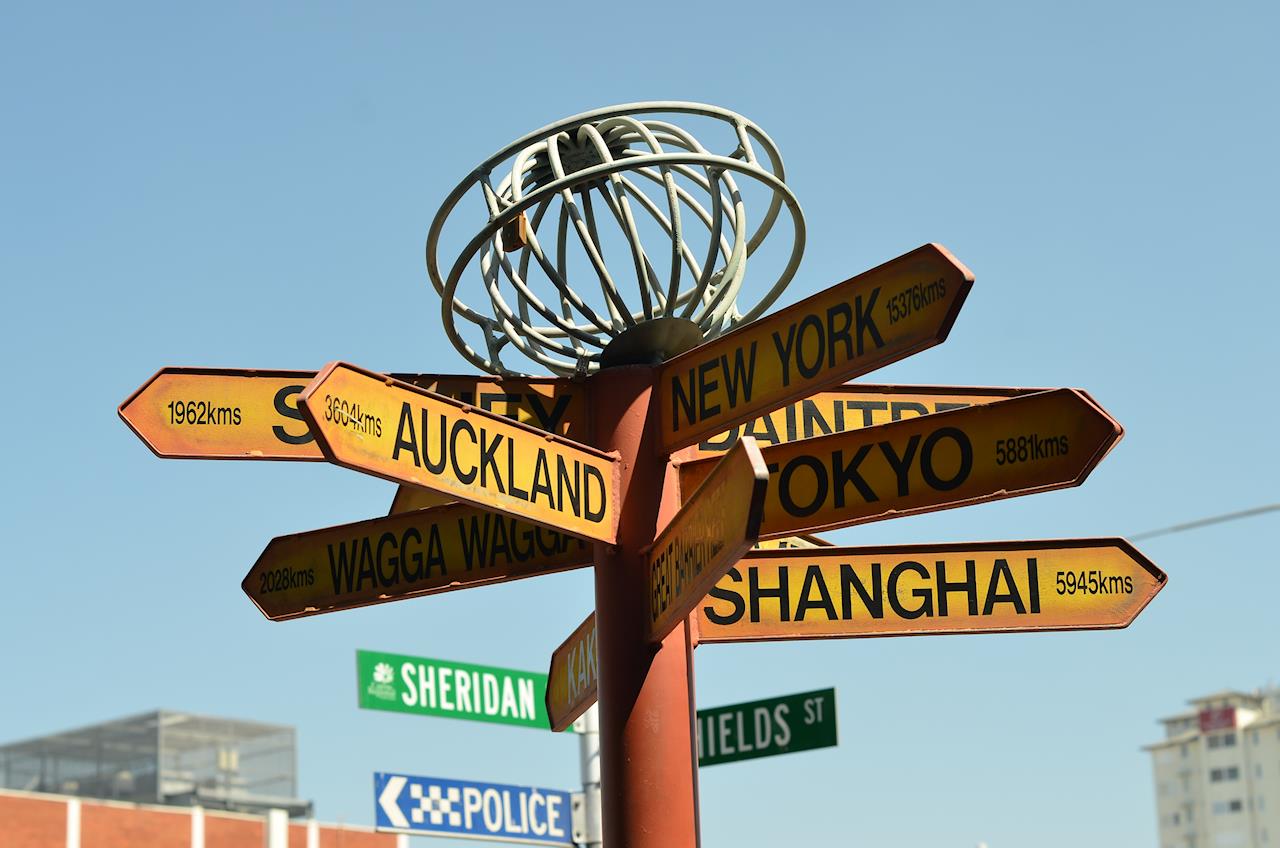 Heading East
The call of the road means a lot, travelling in Australia. The desert bush, huge sky, the time that changes with distance.
After some weeks being sedentary, days well filled, museum visits, the town, people, some encounters, a real home, some lively evenings, we take up the rhythm of the road again. It gives us the time to digest what we have just experienced. Our recent memories pass like the landscape beyond the windows of the van. As if a transition to better savour the next adventure.
This time however it is a bit different. We can't extend our time or lengthen our route. There is an imperative : to arrive in Cairns by Thursday evening. A New Zealand couple awaits us on Skype and you don't find a good internet connection in the bush. If all goes well we will be able to look after their house for Christmas in New-Zealand.
So we take it in turns at the wheel, defy the heat and the days are filled with kilometres. We go back down South a little. We take another dip in the warm springs at Mataranka that we so much enjoyed on the way up, and we head towards the rising sun.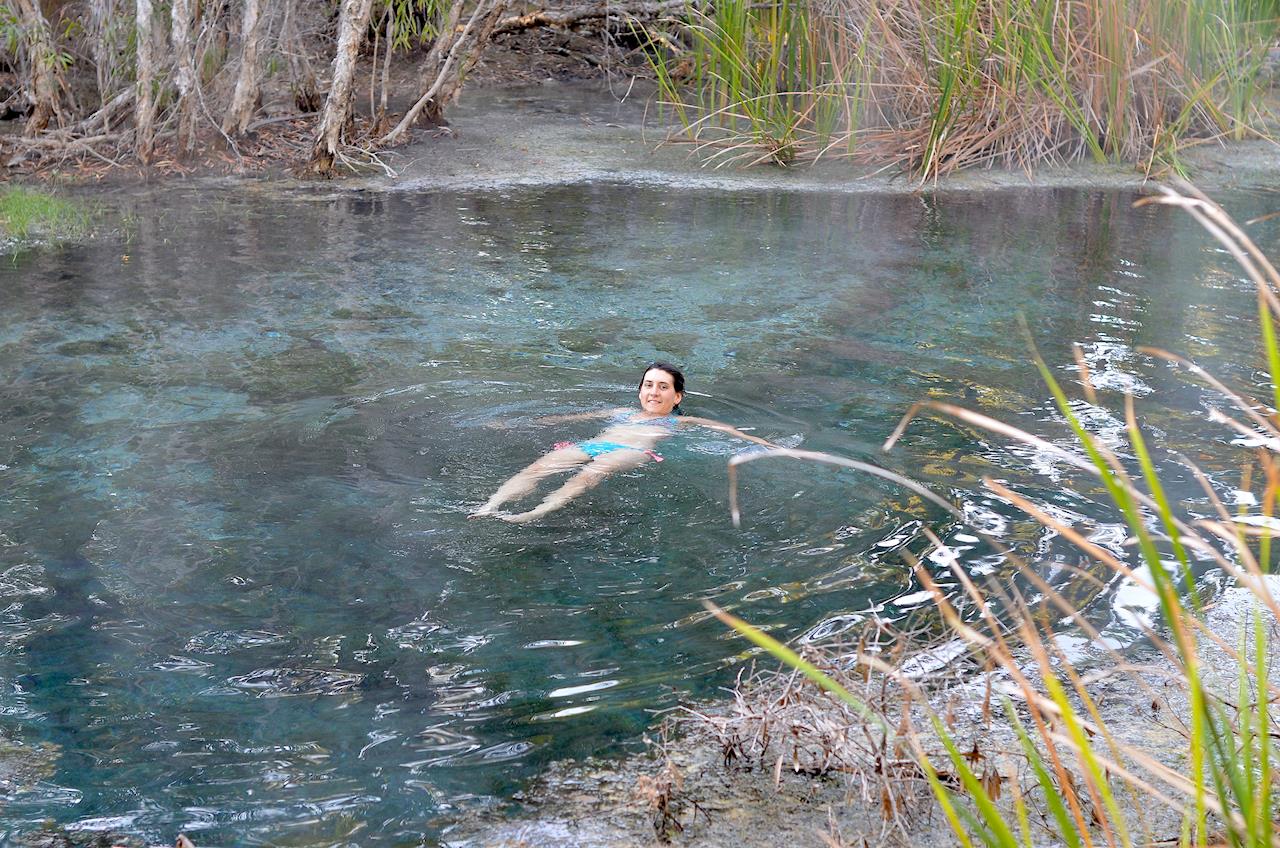 We pass a new frontier. We adjust an hour on the clock, but it does not make much sense as we drive to the rhythm of the sun. We stop a bit before night, cook a nice meal. We watch some shows, look at the stars, and go to bed. A nomadic life with comfort "double-deluxe with balcony"
(Without the en-suite)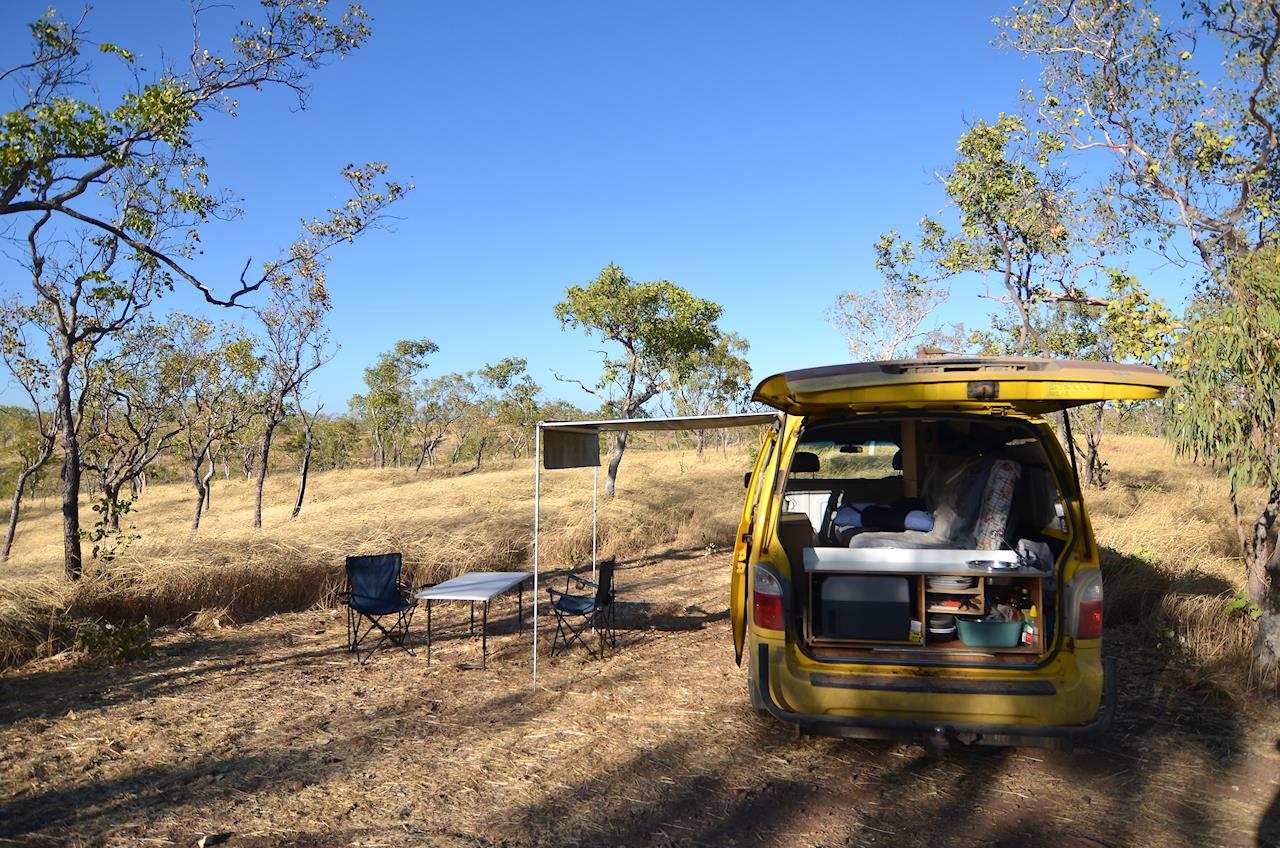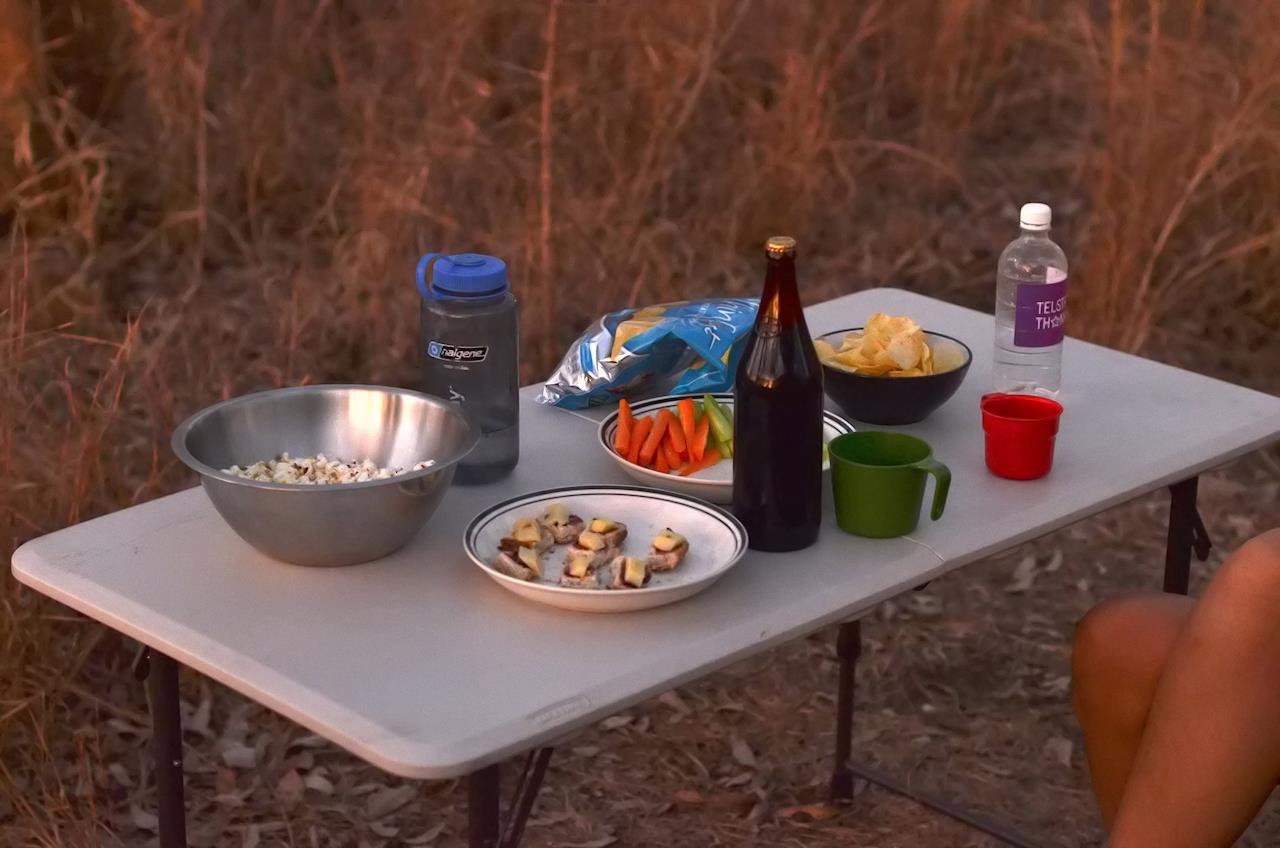 As one gets near to Cairns the air becomes more humid and the temperature drops. The nights are almost cool again. Waking up, the windows are covered with condensation. The line of the horizon wobbles, the shapes emerge. Green hills, pastures, tropical forest, banana plantations, mangos, peanuts. From time to time we pass tiny stalls selling exotic fruits by the roadside.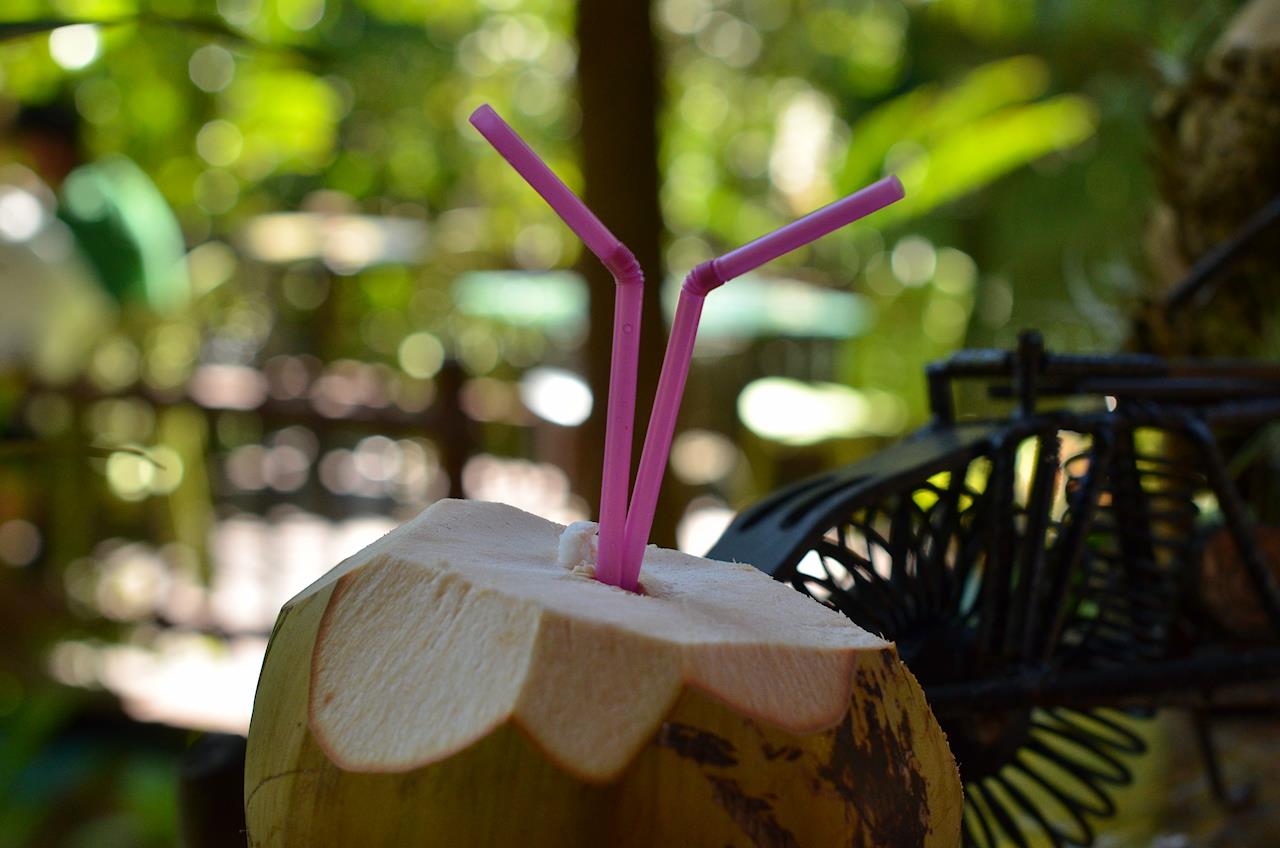 Then we arrive at Cairns, a spread-out town, coconut ambiance. The sea front is graced with a pretty wooden promenade, with a cycle lane, some games, sports gear and big green spaces. It is festival time here too. There's activity around the lagoon : a big open-air swimming pool next to the sea.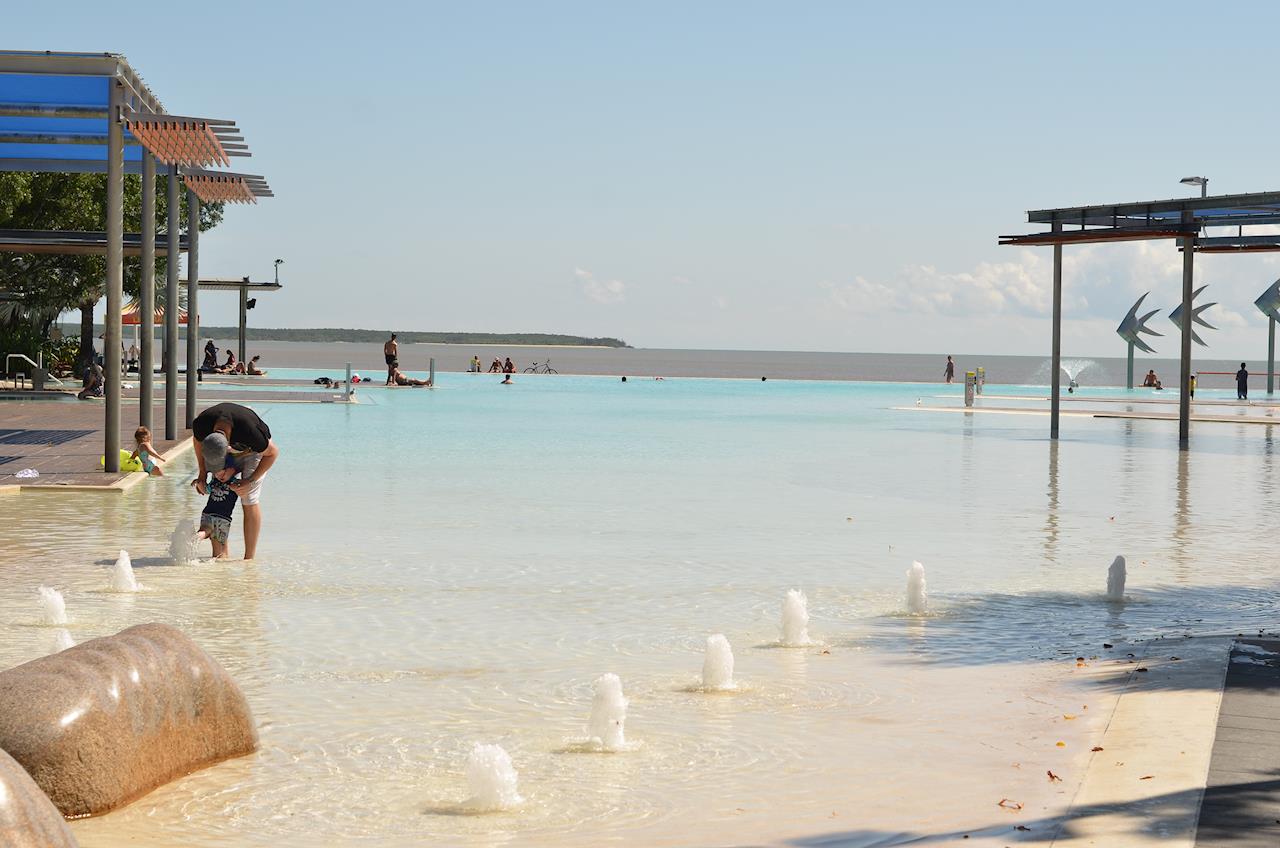 But Cairns heralds the beginning of the end. We become fixed on one objective : to look for buyers for the van. We still have two months, but we would like to get a good price. Tomorrow we post the ad on Gumtree.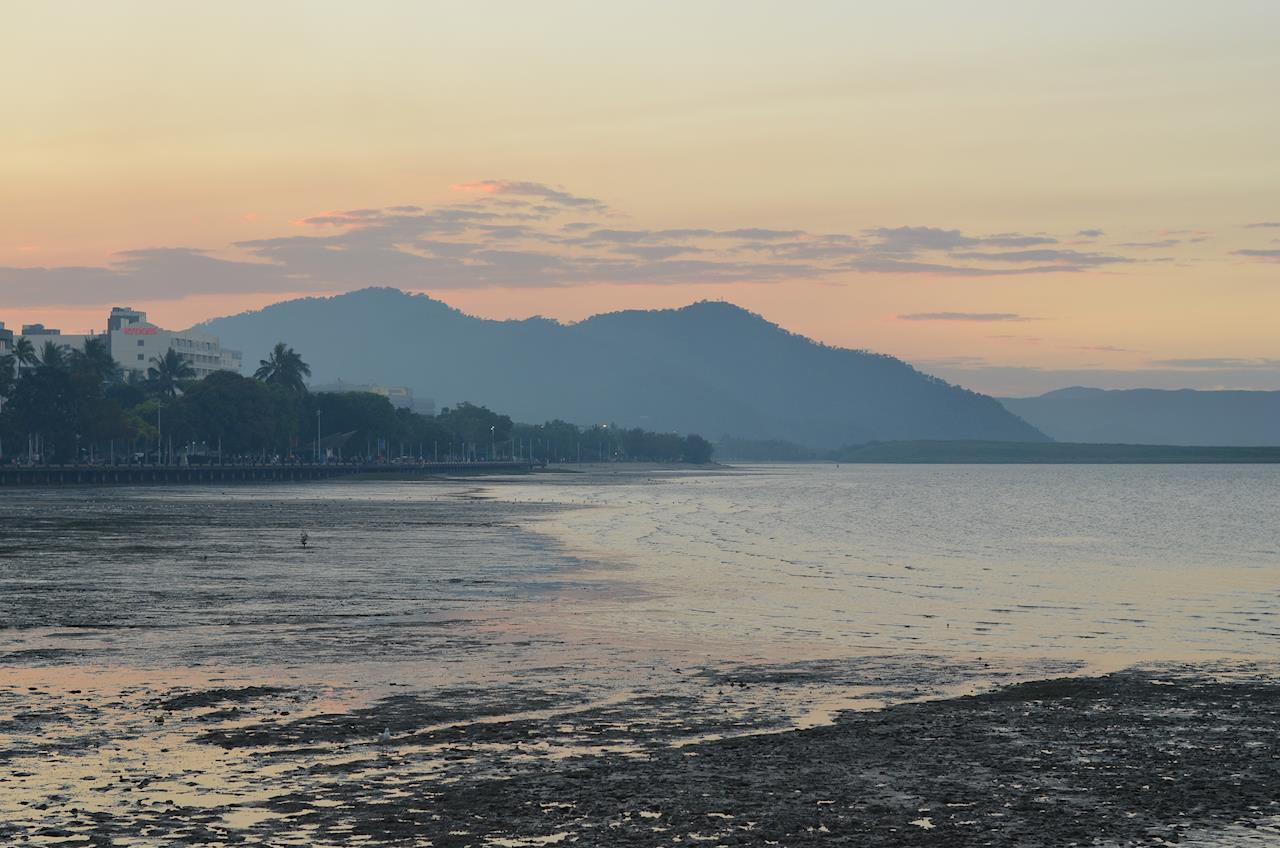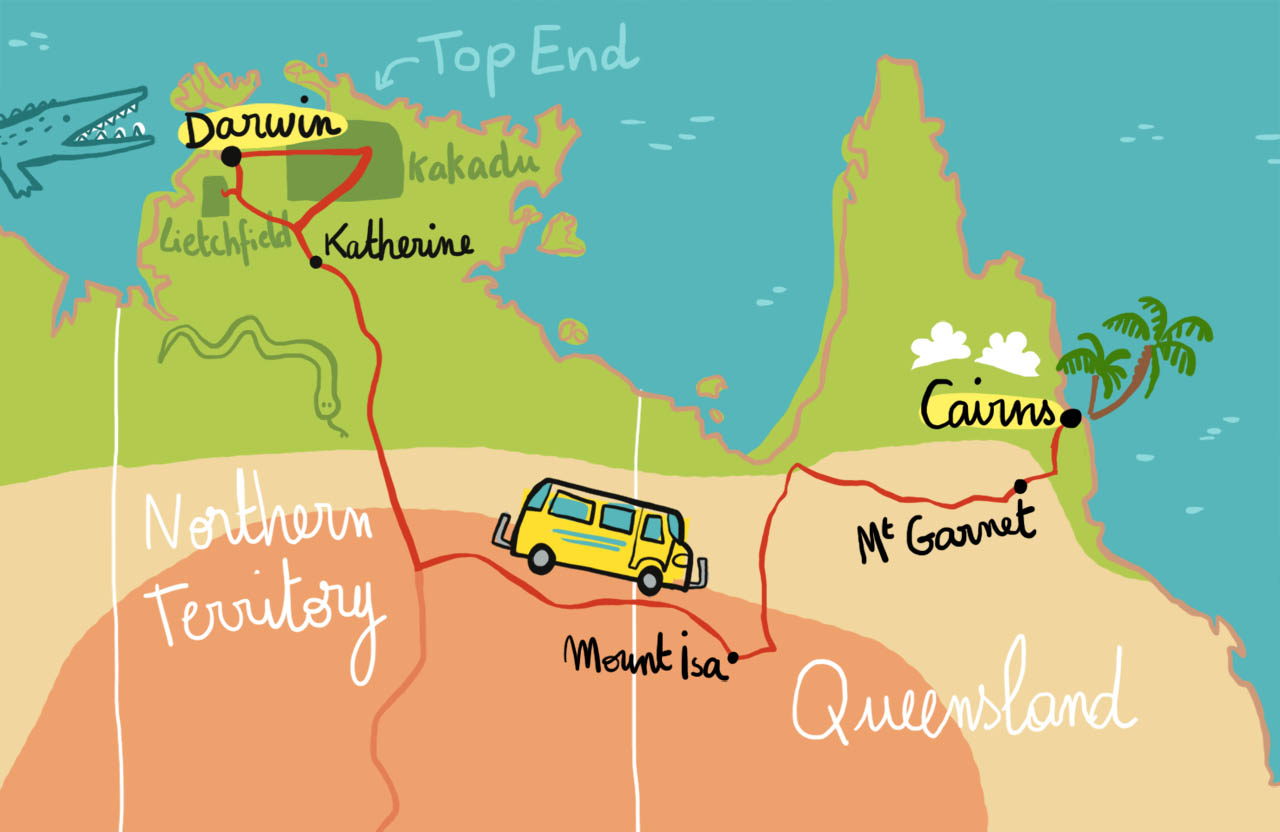 Translated by Graham